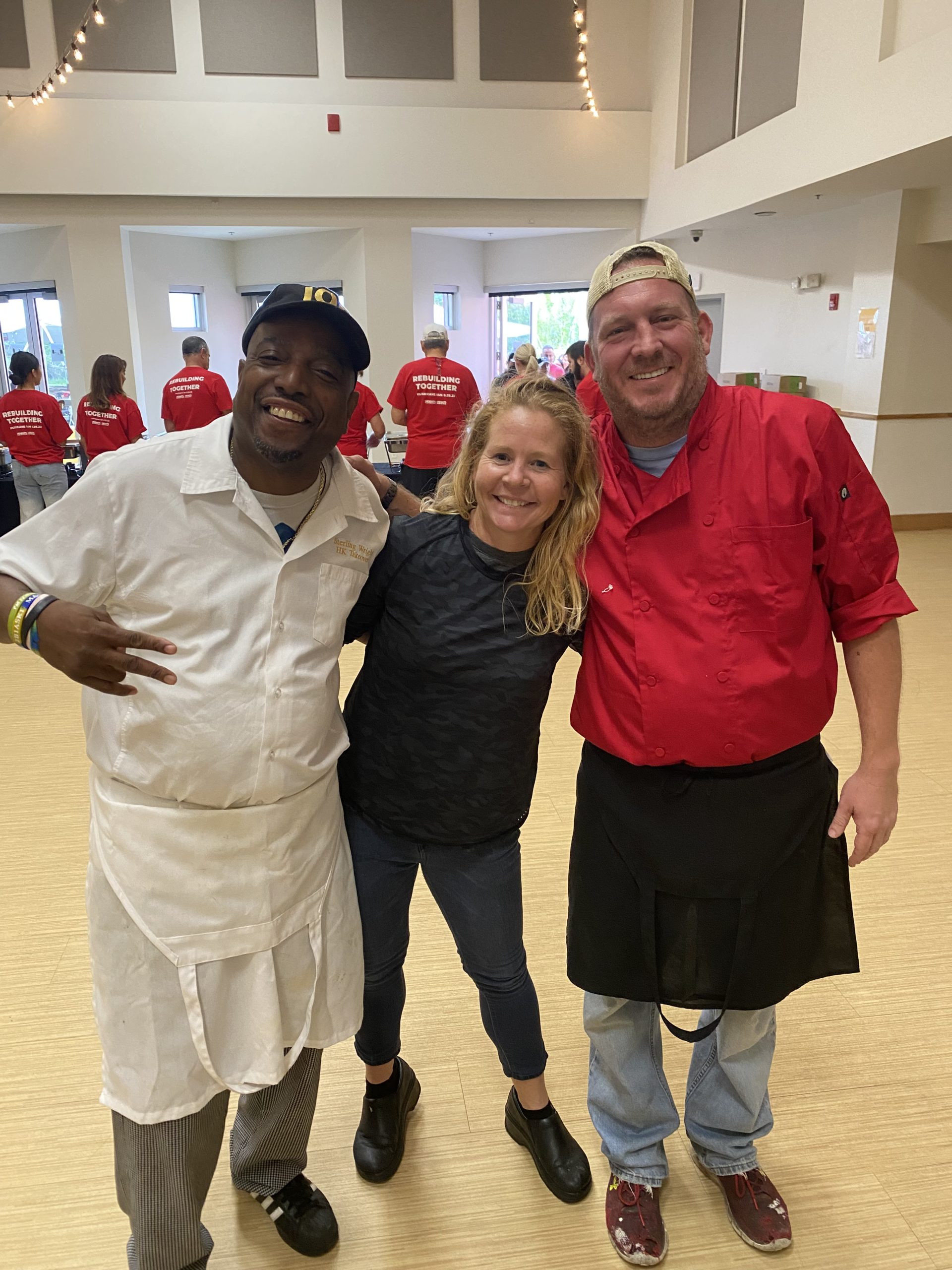 The Heights Foundation / Heights Center hosted a Harlem Heights a 'Celebration of Giving Thanks' on Sunday, November 20.
More than 450 Harlem Heights residents enjoyed a meal together along with fellowship, games, and entertainment by students from The Harlem Heights Community Charter School.
Sunshine Health and many generous donors sponsored the event.
Local chef, Fritz Caraher organized the food portion of the event; bringing together Chef Sterling Wright from Nashville (Mr. 100 of Hell's Kitchen), and Melissa Donahue of Sweet Melissa's on Sanibel to prepare the meal. Thomas Goodman, Buster's Sports Tavern, Pickle-N-Pub, Poppy's Pizza, and Tres Amigos Taqueria provided additional food.
"The past two months have been challenging for the residents of Harlem Heights due to the devastating aftermath of Hurricane Ian," said Kathryn Kelly, President, and CEO of The Heights Foundation. "This celebration allowed families to relax and enjoy a meal together, to catch up, and be grateful for the support to help the neighborhood rebuild."
With the generous help of the community and strategic partners, The Heights Foundation has come alongside more than 300 families in Harlem Heights to assist with removing brush and debris, cleaning out flooded houses, mucking and gutting, repairing roofs, and mold sanitation. The Foundation has provided necessities to families, including food, water, clothing, personal hygiene items, first aid kits, laundry detergent, and cleaning supplies. In addition, the Foundation assisted with temporary furniture such as air mattresses, tables and chairs, and hot plates and helped families with rental assistance, utility bills, and finding employment. The Foundation has also connected individuals to health and wellness resources and aid.
To learn more about The Heights Foundation/The Heights Center and how you can help rebuild the Harlem Heights community,  call (239) 482-7706, or email kathryn@heightsfoundation.org.