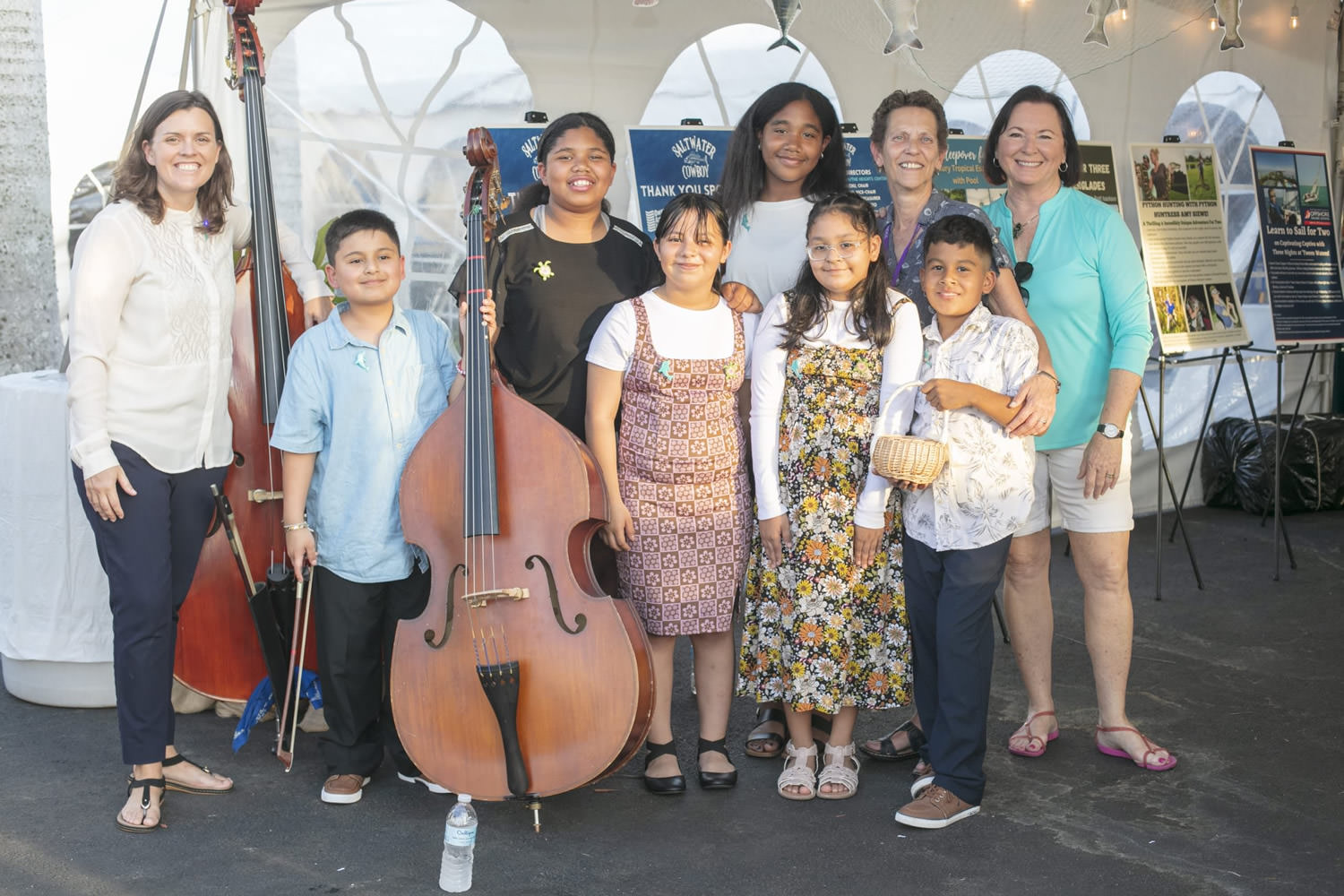 The Heights Foundation/The Heights Center's inaugural Saltwater Cowboy at MarineMax in Fort Myers raised $180,000 to support the organization that works to build strong, self-sufficient families in the Harlem Heights neighborhood of Fort Myers.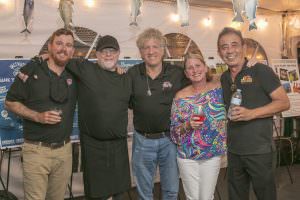 "We believe a decent education allows at-risk kids to meet, challenge, and raise the bar on the world's narrative of them," said Kathryn Kelly, founder, president, and CEO of The Heights Foundation/The Heights Center. "Our enriching preschool, afterschool, and summer camp programs ensure that parents can work while their kids learn, are safe, and have fun. In addition, our adult and family programs provide opportunities for self-sufficiency. This event supports our families and was a lot of fun!"
Guests enjoyed an extensive raw bar from The Timbers Restaurant and Fish Market, signature cocktails, and a surf and turf dinner from well-known local Chef David Rashty. Gina Birch of Sunny 106 emceed the event, and Tommy Williams was the auctioneer.
Silent and live auctions included Python Hunting with Huntress Amy Siewe, Learn to Sail on Captiva with Offshore Sailing School, a Kentucky Bourbon trail adventure with a bottle of Pappy Van Winkle, and The Eagles for four in Tampa.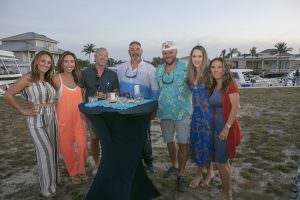 Leo, a student at The Heights Charter School and a member of the MOSAIC program, performed on the upright bass.  Rudy Cox and Jumping Fences Band performed live music and guests had the opportunity to board three Aviara luxury boats, available exclusively at MarineMax.
Saltwater Cowboy was sponsored by FineMark National Bank & Trust, FPL, Golisano Children's Hospital of Southwest Florida, Gulf Shore Cooling, Hightower Fort Myers | Thomas & Swartz, Kelly Brothers, Inc., Kevin and Kathleen Shimp, MarineMax Yachts, Morgan Stanley | The Royal Palm Group, Owen-Ames-Kimball, Rohrman Electric, LLC, Skanska, Teco Peoples Gas, 42 Birds, and Bailey's General Store.
For more information about The Heights Foundation/The Heights Center, visit www.heightsfoundation.org or call Annie Campbell at (239) 482-7706 or email annie@heightsfoundation.org.
Photos by Mila Bridger Photography