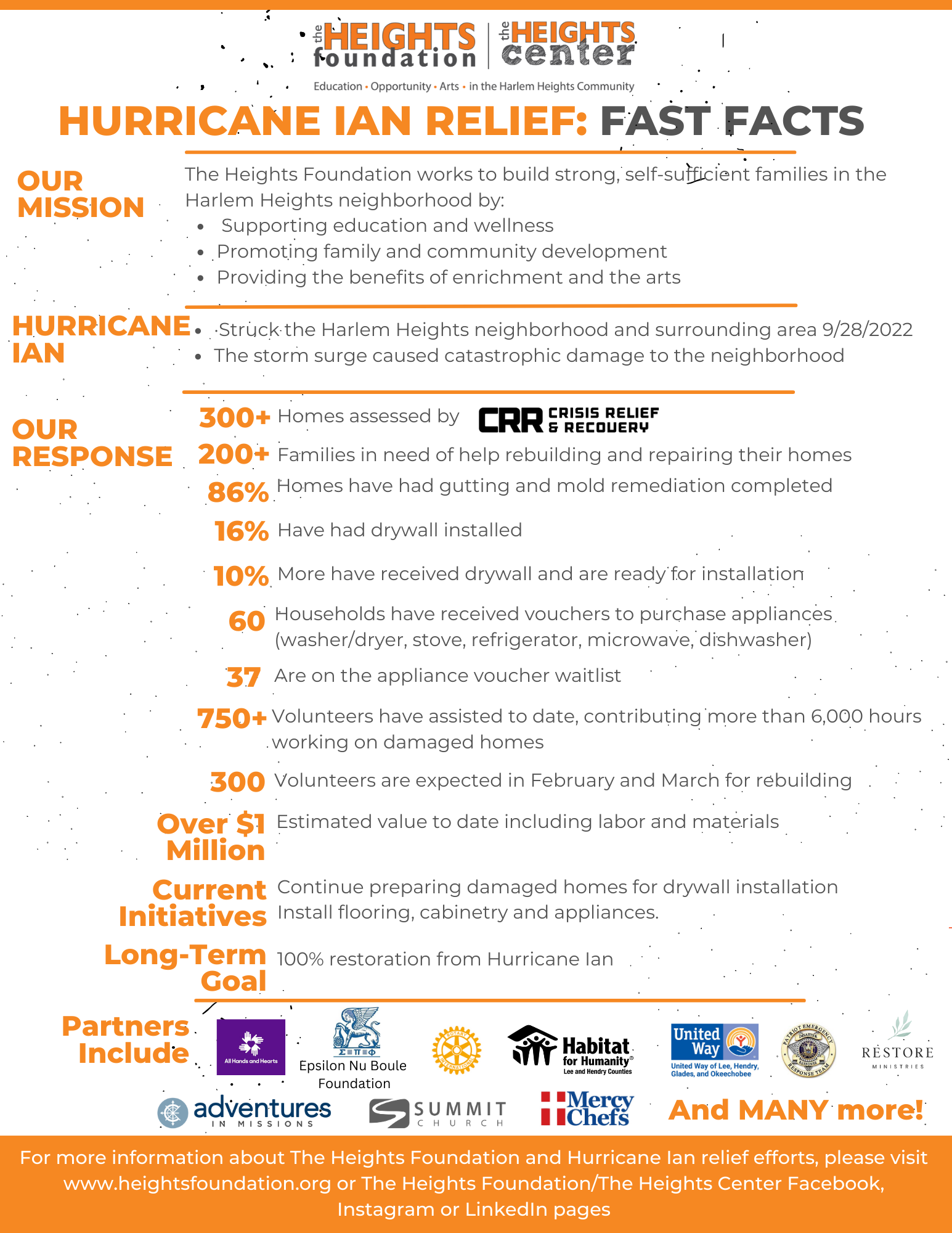 I pray for everyone in Southwest Florida and am deeply grateful for your support during this challenging time. Your help truly makes a difference.
Sincerely,


Kathryn Kelly
Founder, President and CEO, The Heights Foundation/The Heights Center
Mail checks to 15570 Hagie Drive, Fort Myers, FL 33908
Click Here to make a monetary donation online.