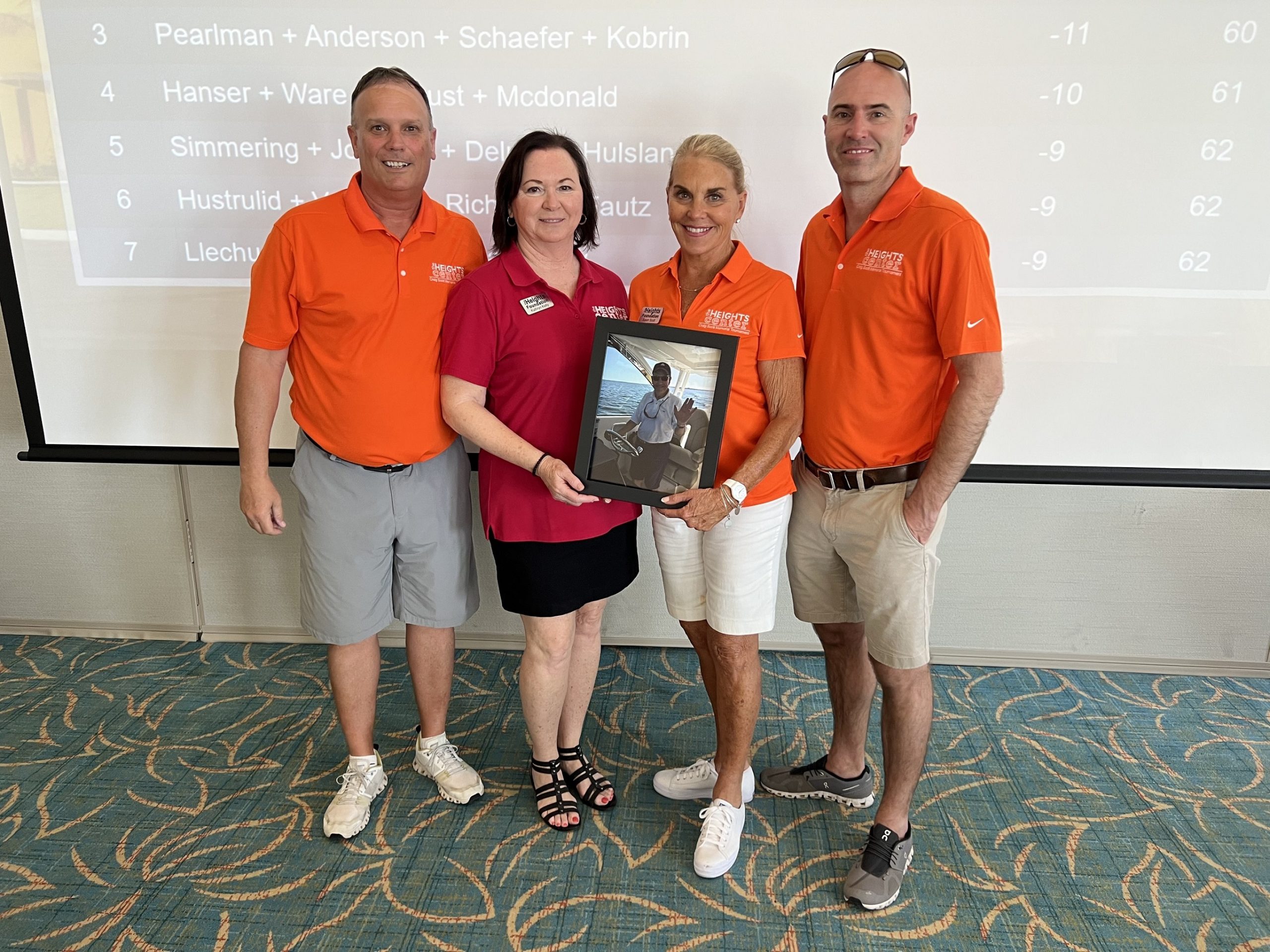 The Craig Scott Memorial Tournament benefitting The Heights Center Early Learning Program raised $50,000 for the organization that supports 85 children birth through age four. The 8th annual tournament was renamed this year in honor of Scott, a long-time board member and supporter of Heights Early Learning (formerly GLAD Kids). A part of The Heights Foundation/The Heights Center family, Heights Early Learning's mission is to ensure low-income families have quality, affordable childcare. Children read, learn and play in a safe environment while their parents provide for their families.
The event took place on April 22 at The Shell Point Golf Club in Fort Myers. The event included lunch, an auction, and awards. Presenting sponsors were The Masiello Family Foundation, Healing Heart Giving Fund, and Entech. Additional sponsors included TEOC Energy, ADVENTURE, FineMark National Bank & Trust, First Horizon Foundation, Golisano Children's Hospital of Southwest Florida, Charles and Nancy Roach, and Sanibel Captiva Trust Company.
"The poverty rate for children in Harlem Heights is more than twice the county average," said Pat Ostrom, tournament director. "Heights Early Learning provides a stable, nurturing environment and means the parents can further their education and participate in the workforce. We appreciate the support of our sponsors and participants."
The men's team flight winners were Adam Hinds, Scott Hinds, Bill Perrie, and Dick Dyson. The ladies' team flight winners were Jane Majeski, Shirley Levine, Sheridan Snell, and Molly Barbee. The coed team flight winners were Christopher Lopez, Jason Wilhite, Ross Metzger, and Leah Valenti.
Heights Early Learning is located at 15570 Hagie Drive, Fort Myers 33908. For more information call (239) 482-7706 or visit www.heightsfoundation.org.