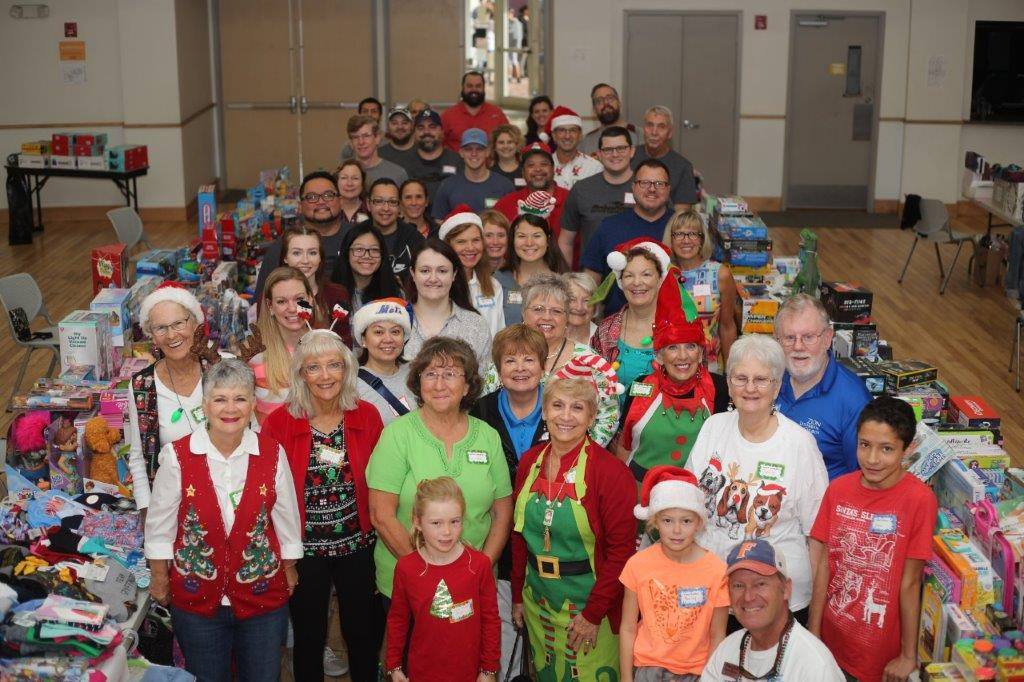 The Heights Foundation/The Heights Center is seeking organizations and individuals to participate in the annual Harlem Heights Community Gift Drive. Individuals, businesses, and philanthropic groups are asked to donate new, unwrapped gifts for local children. Gifts are needed for more than 800 children, ranging in age from birth to 17 years of age.
Suggested donations are gifts under $25 including Legos, dolls, art sets, footballs, basketballs, soccer balls, remote control cars, tea sets, action figures, board games, coloring books, and crayons.
Personal items are needed including pajamas, jewelry, body lotion, spray, soaps, hair accessories, and wristwatches. Donations of gift cards from Target, Kmart, or Walmart are appreciated. Gifts can also be purchased online and delivered directly to The Heights Center at 15570 Hagie Drive in Fort Myers, 33908. Monetary donations can be made at www.heightsfoundation.org/donate.
The gifts will be distributed to parents on Saturday, December 18 at The Heights Center, keeping the surprise in Christmas for our kids.
"This holiday season is challenging for many families in the Harlem Heights neighborhood," said Kathryn Kelly, President, and CEO of the Heights Foundation. "This is a great opportunity to bring joy to the children of our community. We are thankful for the generous support of our neighbors."
Items can be dropped off at The Heights Center, 15570 Hagie Drive in Fort Myers. Toys will be collected through Thursday, December 16.
Volunteers are needed to assist with event setup and at the event.
Organizations and individuals interested in participating can contact Melissa Barlow at (239) 482-7706 or melissa@heightsfoundation.org. All donations are tax-deductible. Monetary donations can be made on the web by clicking here.
Thank you to the businesses and organizations supporting our outreach including:
Chase Bank
Cushman Wakefield
Cypress Cove at Health Park
Edison National Bank
FL Blue
FP Fire Restoration (FP Giving Foundation)
FSWC-Lee National Honor Society
Golfview Golf and Racquet Club
Graybar
Jennifer's Boutique
Offshore Sailing School
Publix on Gladiolus Drive
ReMax Realty Group
Royal Shell Real Estate
Sanibel-Captiva Power & Sail Squadron
Scotlynn Group
Shoreline Lumbar
Target
Temple Judea
Westminster Presbyterian
Women of Irish Heritage
Workscapes
Zion Lutheran