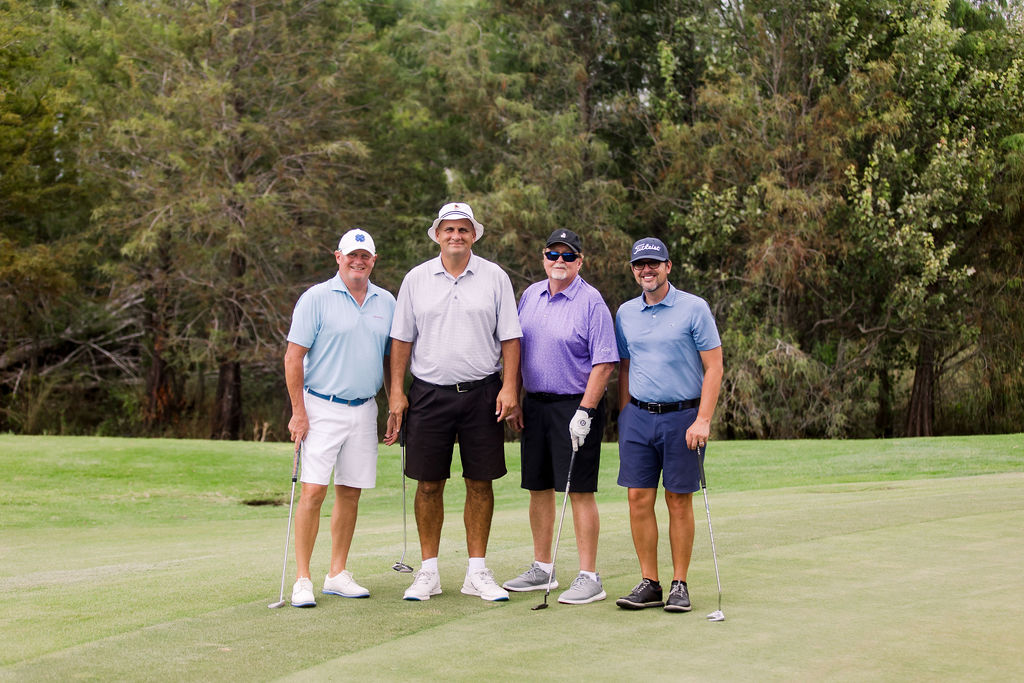 The Heights Foundation's eighth annual benefit golf tournament, "Swing For The Kids," raised $41,400 to support The Heights Center's programs that work to build strong, self-sufficient families in the Harlem Heights neighborhood of Fort Myers. The tournament was held at The Plantation Golf and Country Club.
"The poverty rate for children in Harlem Heights is more than twice the county average," said Kathryn Kelly, Founder and CEO of The Heights Foundation/The Heights Center. "This tournament supports programs at The Heights Center, including School Success and our enriching Summer Camp. We are appreciative of our tournament sponsors, players, committee and volunteers."
The first-place team was iThink Financial Credit Union. The second-place team was Russ Berner Construction. The third-place team was Thomas & Swartz Wealth Management. Craig Stevens of Thomas & Swartz hit the longest drive, and Giovanni Indellecati with Aztec Irrigation & Landscaping was closest to the pin.
The Masiello Family Foundation was the Presenting Sponsor. Lake Michigan Credit Union was the Dinner Sponsor. Ace Sponsors were Owen-Ames-Kimball and RG Architects. Baja Electric, FineMark National Bank & Trust, Green Schoenfeld and Kyle Attorneys at Law, Bill and Laurie Harkey, in honor of our veterans, Hightower Fort Myers/Thomas & Swartz Wealth Management, and Skanska were Birdie Sponsors. Axis Contracting was the Hole in One Sponsor.
The tournament chair was Jay Wade, and the committee included Jim Dwyer, Bryan Filson, and Terri Wade.
For more information about The Heights Foundation/The Heights Center, visit www.heightsfoundation.org or call Annie Campbell at (239) 482-7706 or email annie@heightsfoundation.org