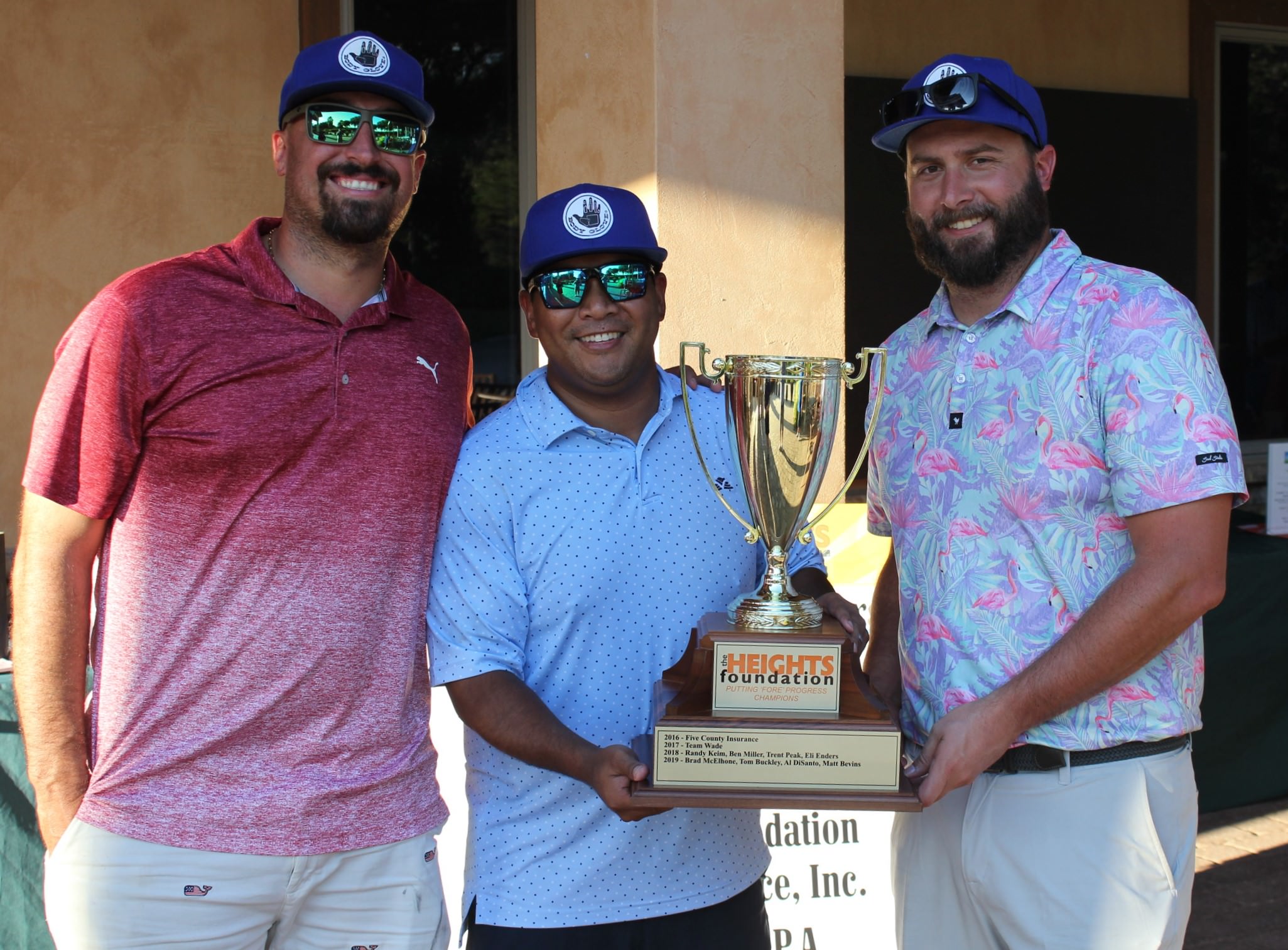 The Heights Foundation fifth annual benefit golf tournament "Swing Fore The Kids" at Old Corkscrew Golf Club raised $50,000 for The Heights Foundation's programs..  The programs work to build strong, self-sufficient families in the Harlem Heights neighborhood of Fort Myers.  The event included lunch, after golf hors d' oeuvres, auction and awards. Sponsors included Five County Insurance (presenting sponsor) and entech.
Marshall Crosby, Mike Claman, Butch Moore and Matt Verrecchia were the flight one winners.  Doug Johnson, Ryan Atwood, Ryan Smith and Steve Palmer were the flight two winners.
"The poverty rate for children in Harlem Heights is more than twice the county average," said Jim Sanger, Chief Operating Officer of The Heights Foundation.  "This tournament supports programs at The Heights Center including School Success and our enriching summer camp."
The Heights Center is located at 15570 Hagie Drive, Fort Myers 33908.  For more information call (239) 482-7706or visit www.heightsfoundation.org.