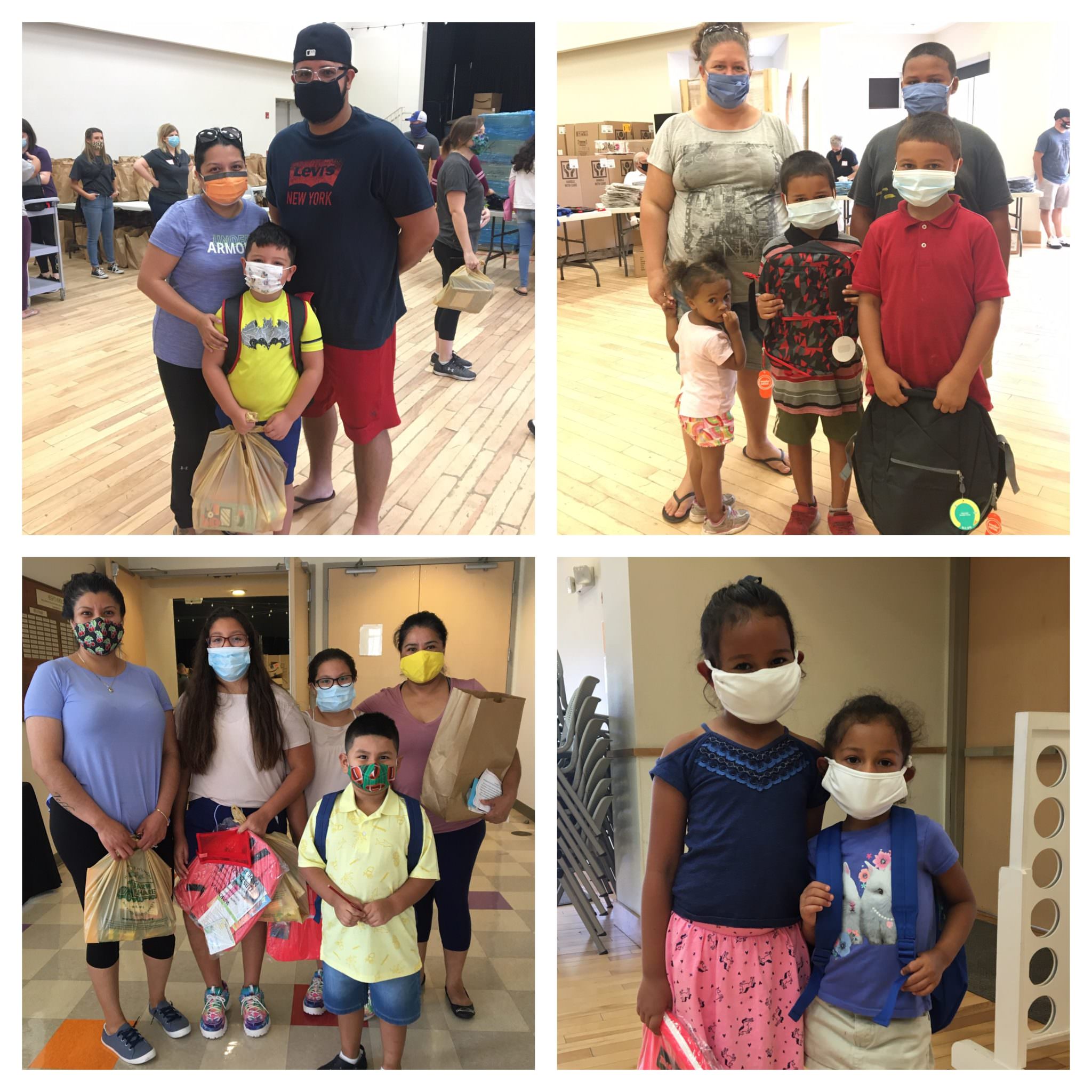 On July 25, we held our annual back to school outreach. Backpacks and school supplies were provided for 580 low-income children living in the Harlem Heights neighborhood.
"Our goal is to ensure that every child in Harlem Heights has the necessary supplies to succeed in school," said Kathryn Kelly, president and CEO of The Heights Foundation. "The poverty rate for children in Harlem Heights is more than twice the county average. Parents are out of work due to the COVID-19 crisis and cannot provide all the things their student will need. We want to send our students back to school, ready to learn."
Thank you to the businesses, organizations, communities and individuals that supported our outreach!  We could not be more grateful!
ABC Young Professionals Group
Air Mechanical & Services Corp
Bell Tower Park
Colonial Charitable Foundation
Crown Colony
Edison National Bank
Estero Island Chapter, Daughters of the American Revolution
Florida Blue
Fort Myers High School – NHS
Gatewood Glass
Gulfshore Cooling
Hertz Corp Revenue Management Team
HomeTeam Inspection Service
Jason's Deli-Reflection Lakes
Kelly Brothers, Inc.
Kelly Greens
Mathnasium of Fort Myers
OAK Florida
Peace Lutheran Church
Re/Max Realty Group
RG Architects
Scotlynn Group
Viking Construction
Wells Fargo
Westminster Presbyterian Church
Zion Lutheran Church