Affordable housing provides a safe, stable home environment for families.
Permanent, reliable housing is critical for success in school and work
Living in community provides the resources of extended family relationships including kinship care of children and the elderly
Housing stability is a prerequisite for success in economic independence and family development.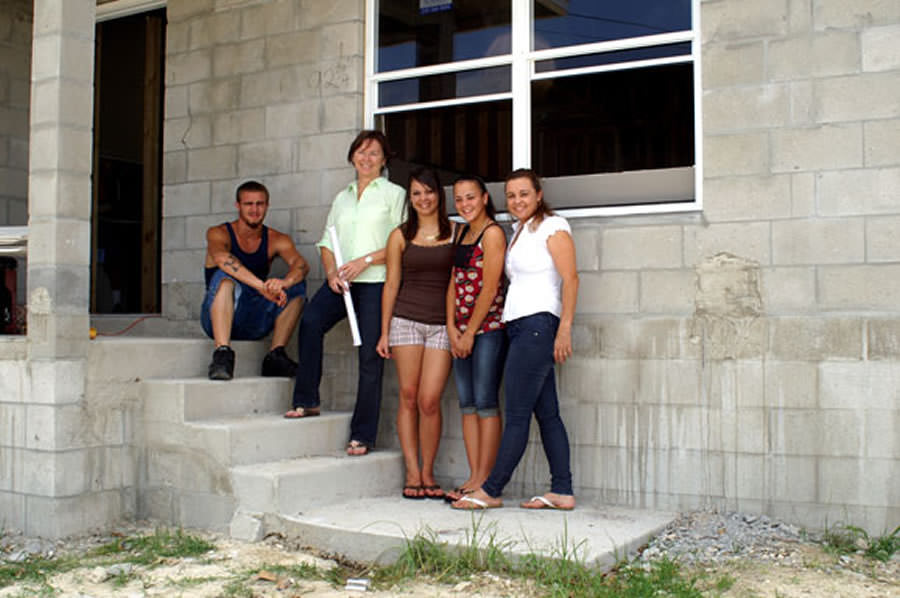 The Heights Foundation has worked in partnership with the Lee County Housing Development Corporation to develop permanent affordable housing in the Harlem Heights neighborhood. The land is held in trust, ensuring permanent access to affordable housing in Harlem Heights. The first phase has been completed, and plans are in place for two additional phases of construction, which would create safe, stable, affordable housing for another eight families. Special thanks to Busey Bank and Bank of America for their corporate support of this program.
Consider joining us in the development of affordable housing options in Harlem Heights. We are committed to supporting families in Harlem Heights every step of the way, and your partnership makes it possible.
""Everyone has the right to a standard of living adequate for the health and well-being of himself and of his family, including …. housing."

Universal Declaration of Human Rights, Article 25